From Ascom (Secretary of Institutional Communication), Office of the Rector

March 10, 2022

Translated by: Roberta Satira Silva

Proofread by: Leonardo Freitas de Souza Martins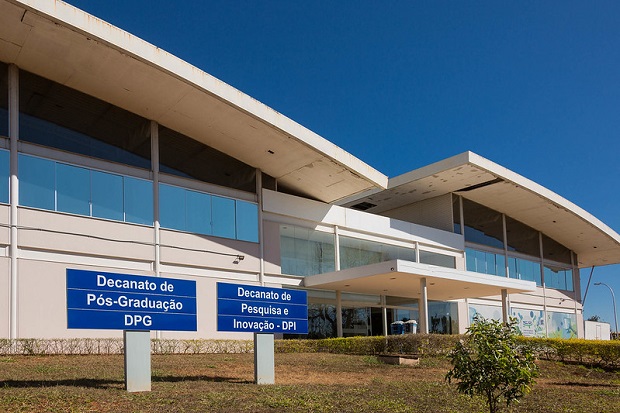 The call for applications for temporary professors in graduate programs is aligned with the Internationalization Plan.
Applications for the temporary hiring of 40 professors or foreign professors and researchers are open. The call for applications intends to select qualified professionals aiming at the development of scientific, technological and innovation exchange in cooperation with research groups from the University of Brasília (UnB).
"It is yet another strategy to intensify our internationalization. I see it as an opportunity to share knowledge, modernize practices and curricula, in addition to jointly thinking solutions to global problems", comments the Vice-Rector of UnB, Prof. Enrique Huelva.
Positions will be offered for all Graduate Programs at UnB, with 30 open positions for general ranking, eight for black candidates and two for candidates with disabilities. The contract will be for 40 weekly working hours, with full-time commitment.
For the Dean of Graduate Studies, Lucio Rennó, the call for applications is in line with the Internationalization Plan and expands the networks of the University. "It allows the creation of more permanent links between UnB and professionals with international careers, by attracting staff who want to build their careers, at least partially, at UnB."
The selection aims to strengthen the process of internationalization of graduate programs, to support academic units in the improvement of their graduate programs and strategic projects for institutional development, and to contribute to the improvement of teaching, research, and extension programs, as well as the execution of teacher training programs.
In order to apply for it, the applicant must hold a PhD for at least five years, be a professor or researcher of renowned competence in their field of study, possess vast experience in research within area of the position to be filled and relevant academic scientific production in the last five years.
The salary of BRL 16,591.91 is equivalent to class D (Associate), level I. Applications are open until August 31, 2022, on the application website.
DISCLAIMER– The information, photos and texts can be used and reproduced, in whole or in part, if the source is duly cited and there is no change in the meaning of its contents. Credit for texts: name of reporter/Secom UnB or Secom UnB. Photo credit: name of photographer/Secom UnB.